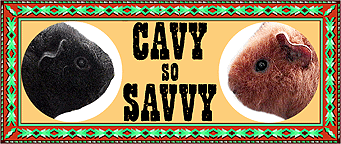 Click on images for a larger view!
Here are spy pics of the Guinea Pair. Please come back for more updates.

Savvy Cavy Cam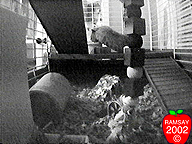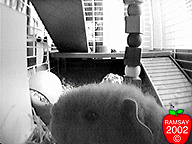 Kei likes to eat first, while Yuri waits patiently below.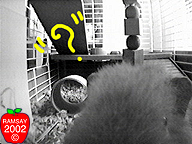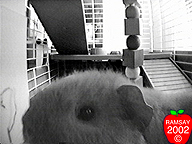 Kei examines the camera, then continues munching on hay.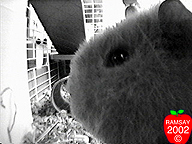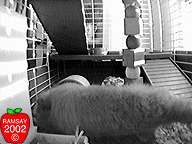 Kei looks content after shoving her face in the hay bin.
Stretching, Kei prepares for a nap.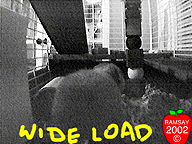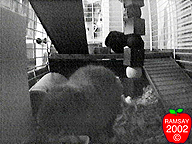 Kei and Yuri trade off eating kibble and hay.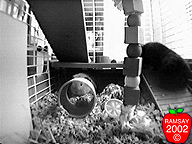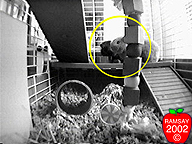 When new food is put in, they chase each other around before settling in.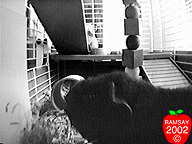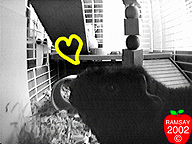 Sniffing around, Yuri seems to savor the bouquet of fresh Timothy hay.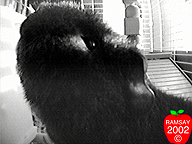 Yuri hears someone outside.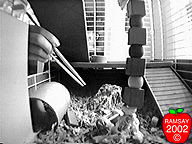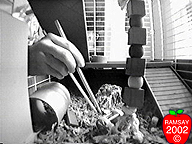 For spot-service, nothing beats a pair of chopsticks.
(We call this "looking for dirty rice".)
Return to Cavy Image Gallery Index
---
If you would like to link my site, please use the banner and URL listed below: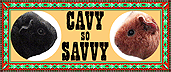 http://www.costumemaker.com/cavy.html
Please select another destination:
---
This site visited
times since 3/1/02.
Free counters provided by Andale.

---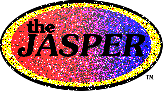 Copyright 2002~2006 David Ramsay and Kimberly J. Ramsay. All rights reserved.
"The Japanese Animation Super Premier Entertainment Review" ,
"the J.A.S.P.E.R." and "theJASPER" logo are trademarks of David Ramsay, 1998~2006.
"theJASPER Cosplay Closet" logo and
"The Cosplay Closet: 'Where Costumes Become Anime-ted' "slogan
are ® Registered Trademarks of David Ramsay, 1999~2001.
David "Z-RAM" Ramsay and Kimberly "Hikaru-chan" J. Ramsay acknowledge the
copyright holders of materials contained herein and do not seek to infringe on their rights.
Reproduction in whole or in part without permission is prohibited.
First uploaded March 1, 2002 by: David Ramsay